Thermal Electrical Resistivity (TER) System
Submitted by akpanda on Tue, 08/24/2010 - 18:05
Area Linked to:
Materials Characterization
Research Area:
Other areas
If Other area:
Phase transformation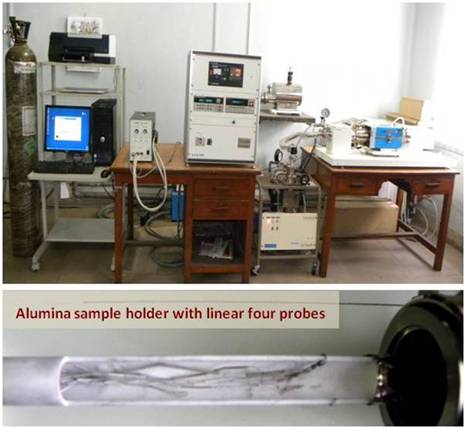 The Thermal electrical resistivity instrument performs to measure temperature vs. electric resistivity change of the materials by four probe method using an programmable infra red gold image furnace. Measurement can be carried out in vacuum / inert atmosphere.
Electrical resistivity variation can be measured at temperature Ranges: (i) High temperature : Room temperature to 1000℃ (ii) Low temperature : 80K to 400 K.
Year of Installation:
2009